Fun and Educational Tours
To book a tour click on the tour title
Oct
6
Sat
Historic Districts of Los Angeles

@ Laguna Beach School District
Oct 6 @ 8:30 am – 5:30 pm
This architecture lover's tour will explore six historic districts of Los Angeles, from the movie palaces on Broadway to the stately 1920s mansions of Hancock Park.  With lunch on your own at Farmers' Market and a cruise down Wilshire Boulevard, you'll be amazed at how much beautiful and diverse architecture the City of Angels has preserved.
Nov
17
Sat
King Tut: Treasures of Golden Pharaoh

@ Laguna Beach School District
Nov 17 @ 8:15 am – 5:00 pm
We will enjoy the US premier of the exhibition KING TUT and the TREASURES OF THE GOLDEN PHARAOH with over 150 artifacts from the famous tomb.  The tour also includes the IMAX movie MYSTERIES OF EGYPT and time to see the space shuttle ENDEAVOR.  Lunch on your own at the many eateries at the California Science Center.  Great for kids!  What a day of discovery!
Dec
8
Sat
Mission San Juan Capistrano & Los Rios Historic District Photo Scavenger Hunt

@ San Juan Capistrano Mission
Dec 8 @ 10:00 am – 12:00 pm
Learn the secrets of beautiful Mission San Juan Capistrano on a 1-hour tour and then enjoy a super-fun History Scavenger Hunt of Los Rios Historic District.  Win prizes and learn about California's oldest continuously-lived-in neighborhood.  Great for families and kids!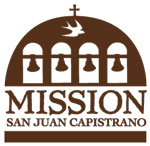 Official Private Tour Guide of Mission SJC
Exclusive, Family and Senior Tours of Orange County's most treasured landmark